The 2018 Lowcountry Mental Health Conference
If you are looking for a special experience you've come to the right place! On August 2-3, 2018, The Lowcountry Mental Health Conference will celebrate its 7th anniversary, and it promises to be one of the very best mental health conferences of the year! We are working hard to make the conference an educational, inspirational, and networking experience like no other.
SPEAKERS YOU DO NOT WANT TO MISS!
We pride ourselves on offering the very best mental health professional speaker line-up at a price that cannot be beat. Our 2018 schedule is unmatched in mental health circles! We have built a schedule that offers mental health professionals advanced and unique educational opportunities from some of the very best clinicians and thought leaders in the field today.
(CLICK HERE TO VIEW THE SCHEDULE)
Talks and Performances include:

TANYA GABRIELIAN, (Internationally Acclaimed Classical Pianist trained at the Royal Academy of Music in London and The Julliard School)
"Mental Illness, Creative Genius and The Master Composers: A Classical Music Performance."
JAMES HOLLIS, Ph.D., (World-Renowned Jungian Analyst, Executive Director of the Jung Society of Washington, Professor of Psychology and Author of 15 Books)
"The Profile of the Wounded Healer: Personal and Ethical Dilemmas."
"Living the Examined Life: Unfinished Business of the Second Half of Life."
HARRIET LERNER, Ph.D., (Distinguished Psychologist, Best Selling Author and One of the Most Respected Voices in the Psychology of Women and Relationship Therapy)
"The Challenge of Apology and the Complexity of Forgiveness: Anger, Shame, Trauma and Self-Worth in Psychotherapy."
SONJA LYUBOMIRSKY, Ph.D., (Professor of Psychology, Leading Happiness Researcher, Best-Selling Author and Renowned Psychologist in the field of Positive Psychology)
"Re-Framing Happiness: Innovative Findings and Clinical Interventions."
EDWIN MCCAIN, (Pop/Country Superstar and International Recording Artist)
"A Live Acoustic Performance!!"
ANIL SETH, D. Phil., (Acclaimed Neuroscientist, Leading Consciousness Researcher, Professor of Cognitive and Computational Neuroscience at The University of Sussex, Co-Director of the Sackler Centre for Consciousness Science and Editor-in-Chief of Neuroscience of Consciousness)
"Neuroscience Innovations and Insights: Exploring the Frontiers of Consciousness and Self."
"Neuroscience, Psychiatry and Mental Health: Insights and Implications for Clinicians."
DOUGLAS VAN DER HEIDE, M.D., (Critically Acclaimed Psychoanalyst and Psychiatrist, Professor of Dream Theory, Clinical Work and Psychodynamic Treatment at The Institute for Psychoanalytic Education at New York University)
"Psychoanalysis and Dreamwork: Using Dream Material and Imbedded Metaphor to Deepen Treatment."
CHELSEA WAKEFIELD, PH.D., LCSW, (Leading Psychotherapist, Dream Expert, Author and Director of The Couples Center at The University of Arkansas)
"Walking the Moonlit Path: Inner Work, Dream Work and the Realm of the Unconscious."
DON'T MISS OUT!
This is a two-day event with ten presenters/performers & up to
13 hours of instruction! You may register for the entire conference, come for one day, or choose one of our special packages.
REGISTER NOW
THE GAILLARD PERFORMANCE HALL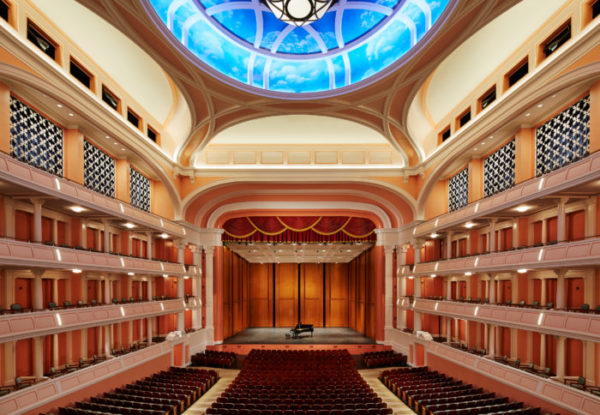 The event is being held at the newly renovated Gaillard Performance Hall in downtown Charleston August 2 – 3, 2018. It is the premier venue in the city of Charleston and offers a unique and intimate experience for the audience.
The conference offers an experience and atmosphere that is unmatched in the United States. Join us as we explore unique perspectives in the field of the behavioral sciences!






WHO SHOULD ATTEND
The conference is a great experience for all mental health professionals and community members who have an interest in mental health issues. We offer continuing education contact hours for a wide variety of helping professionals to include:
Psychiatrists & Other Physicians (This activity will be approved for AMA PRA Category 1 Credit – Up to 13 hours of credit)!
Psychologists (Will be approved for up to 13 Contact Hrs in SC – Category A Hours! Also applying for APA approval!)
Counselors (Up to 13 Contact hrs in SC, GA, NC, VA, MD, DE, AL, AR, KY, MS, IN, NE, PA, TN, FL & more!)
Social Workers (Up to 13 Contact Hrs and 1 SW Specific Hour, SC, GA, NC, PA)
Marriage & Family Therapists (Up to 13 Contact Hrs in SC & PA)
Nurses (Up to 13 Contact Hours by the South Carolina Nurses Association)
State Agency Professionals
Addiction Professionals
Healthcare Leaders
Attorneys
Our conference will be awarding continuing education credits for most of the professional designations in the field today. You may learn more about our Contact Hour approvals here – CE SPONSORSHIPS.

2018 CONFERENCE POLICY & PROTOCOLS
Click HERE to view our conference policies & procedures (e.g., disclosures, grievance process, awarding of certificates).
Cancellation Policy: Attendees may cancel their registration prior to May 15, 2018 and receive a full refund. Refunds will not be honored after this date unless under special circumstances. Please contact us at info@mhheroes.com if you have to make such a request.

A CONFERENCE WITH A CAUSE
In the summer of 2012, Mental Health Heroes, a non-profit organization in Charleston, SC, and the Charleston Dorchester Mental Health Center, launched their first conference for mental health professionals to a sold out audience of 180 people. Since that time, the conference has attracted top notch presenters and has grown to over 1,200 attendees in 2017! We will be hosting 1,500+ in 2018.
The Lowcountry Mental Health Conference is a fundraising event providing professional development training to mental health professionals from across the country. The money earned from the event goes to Mental Health Heroes, a private non-profit organization committed to offering support and crisis care for adults, children, and families suffering from mental illness.
ALL THAT'S MISSING IS YOU!
We have the venue, the speakers, and the two day experience ready and waiting for you!
REGISTER NOW