The 2017 Lowcountry Mental Health Conference
If you are looking for a special experience you've come to the right place! On July 27-28, 2017, The Lowcountry Mental Health Conference will celebrate its 6th anniversary, and it promises to be one of the very best mental health conferences of the year! We are working hard to make the conference an educational, inspirational, and networking experience like no other.
SPEAKERS YOU DO NOT WANT TO MISS!
We pride ourselves on offering the very best mental health professional speaker line-up at a price that cannot be beat. Our 2017 schedule is unmatched in the United Sates! We have built a schedule that offers mental health professionals practical, advanced level, and unique educational opportunities from some of the very best clinicians in the field today.
(CLICK HERE TO VIEW THE SCHEDULE)
Talks include:
David Whyte, (Best Selling Author, English Poet, Philosopher, & Associate Fellow at the University of Oxford), "SOLACE: The Art of Asking the Beautiful Question".
Daniel J. Siegel, M.D., (Professor of Clinical Psychiatry UCLA School of Medicine, Executive Director of the Mindsight Institute, Author, & Distinguished Fellow of the American Psychiatric Association), "The Art and Science of Presence: Applications for the Psychotherapy Room (A 90-Minute Live Video Feed Presentation)".
Gabor Mate, M.D., (Renowned Speaker, Best Selling Author, Researcher, & Expert in Addiction Treatment and Mind-Body Wellness), "The Hungry Ghost: Cutting Edge Science Revelations & a Biopsychosocial Perspective on Addiction".
Jeffrey Kottler, Ph.D., (Best Selling Author, Psychotherapist, & Professor Emeritus of Counseling at California State University – Fullerton), "On Being a Master Therapist: Insights for Practicing Clinicians".
Ross Greene, Ph.D., (Best Selling Author & Founding Director of Lives in Balance), "Raising Human Beings: Bringing Out the Better Side of Human Nature in Our Kids and Ourselves".
Aureen Wagner, Ph.D., (Clinical Child Psychiatrist, Anxiety Treatment Expert, Author, & Adjunct Associate Professor of Psychiatry at UNC Chapel Hill), "Treating Anxiety in Children: Empowering Anxious Children and Their Parents"
Barbara Rothbaum, Ph.D., (Professor on Psychiatry & Associate Vice Chair of Clinical Research at Emory School of Medicine, Author, & Trauma Expert), "Treatment of Posttraumatic Stress Disorder: From Pharmacotherapy to Psychotherapy to Virtual Reality"
Lefford Fate, M.A., (Former Command Chief of Nation's Premier F-16 Fighter Wing Division & Deputy Director of Department of Corrections), "Treatment or Entrapment: Mentally Ill Behind Bars".
DON'T MISS OUT!
This is a two-day event with eight presenters & up to 15 hours of instruction! You may register for the entire conference or choose to come for one day only.
REGISTER NOW
THE GAILLARD PERFORMANCE HALL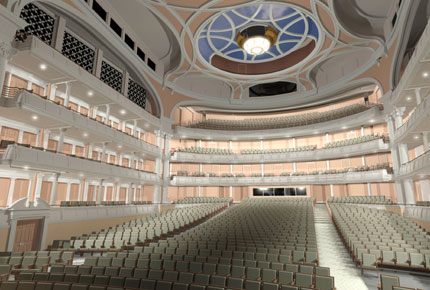 The event is being held at the newly renovated Gaillard Performance Hall in downtown Charleston July 27 – 28, 2017. It is the premier venue in the city of Charleston and offers a unique and intimate experience for the audience.

WHO SHOULD ATTEND
The conference is a great experience for all mental health professionals and community members who have an interest in mental health issues. We offer continuing education contact hours for a wide variety of helping professionals to include:
Psychiatrists & Other Physicians (This activity will be approved for AMA PRA Category 1 Credit – Up to 15 hours of credit)!
Psychologists (Will be approved for up to 15 Contact Hrs in SC – Category A Hours!)
Counselors (Up to 15 Contact hrs in SC, GA, NC, VA, MD, DE, AL, AR, KY, MS, IN, NE, PA, TN, FL & more!)
Social Workers (Up to 15 Contact Hrs, non-social work hours, SC, GA, NC, PA)
Marriage & Family Therapists (Up to 15 Contact Hrs in SC & PA)
Nurses (Up to 15 Contact Hours by the South Carolina Nurses Association)
State Agency Professionals
Addiction Professionals
Healthcare Leaders
Our conference will be awarding continuing education credits for most of the professional designations in the field today. You can learn more about our Contact Hour approvals here – CE SPONSORSHIPS.

2017 CONFERENCE POLICY & PROTOCOLS
Click HERE to view our conference policies & procedures (e.g., disclosures, grievance process, awarding of certificates).
Cancellation Policy: Attendees may cancel their registration prior to June 15, 2017 and receive a full refund. Refunds will not be honored after this date unless under special circumstances. Please contact us at info@mhheroes.com if you have to make such a request.

A CONFERENCE WITH A CAUSE
In the summer of 2012, Mental Health Heroes, a non-profit organization in Charleston, SC, and the Charleston Dorchester Mental Health Center, launched their first conference for mental health professionals to a sold out audience of 180 people. Since that time, the conference has attracted top notch presenters and has grown to over 970 attendees in 2016!
The Lowcountry Mental Health Conference is a fundraising event providing professional development training to mental health professionals from across the country. The money earned from the event goes to Mental Health Heroes, a private non-profit organization committed to offering support and crisis care for adults, children, and families suffering from mental illness.
ALL THAT'S MISSING IS YOU!
We have the venue, the speakers, and the two day experience ready and waiting for you!
REGISTER NOW