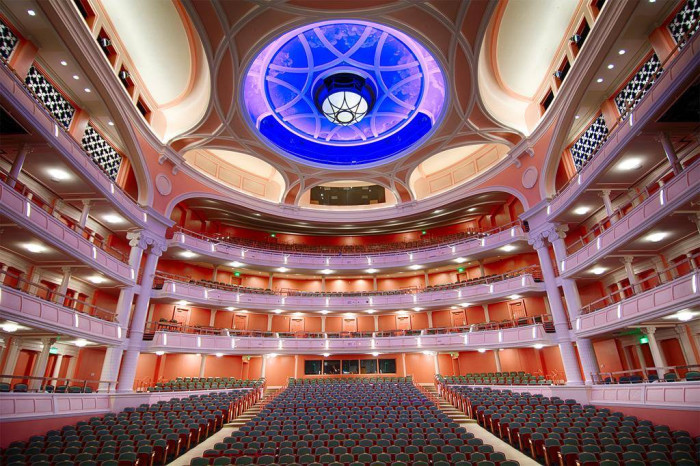 The newly renovated Gaillard Performance Center is the premier event for the arts in Charleston.
It's recent opening has been one of the most exciting and compelling cultural and architectural projects the City of Charleston has undertaken in decades – a performance hall where creativity is nurtured and a building where people come together in the sharing of endeavors, ideas, and dreams.
The new neo-classical Gaillard gives Charleston a superior performance hall, ample and elegant convention and banquet space, an inspiring learning space and catalyst for the arts.
The venue has given The Lowcountry Mental Health Conference a unique opportunity to create a one of a kind educational experience. The performance hall offers superb acoustics that will allow us to offer presentations and performances of the highest quality. The Grand Ballroom gives us space to offer a world-class Exhibit Hall that will include a bookstore, 50+ exhibitors, food, and musical entertainment. Extra space in the hall also has allowed us to offer break-out sessions and host a reception on site.
Join us and experience this new state of the art venue!
ALL THAT'S MISSING IS YOU!
We have the venue, the speakers, and the two day experience ready and waiting for you!
REGISTER NOW